For a while now I have been looking for a project to keep me occupied in my spare time, something that preferably does not revolve around technology as I spend majority of my life glued to a computer for both work and pleasure. After hunting around for a while I discovered that it is possible to purchase DIY Guitar kits in a variety of different types modelling famous guitars. This struck me as the perfect project given my love for music, and the fact that although I love playing guitar, I know next to zero about how the internals of a guitar actually fit together.
I discovered a local company called DIY Guitars that stock a large range of different models and decided that I would take a shot at building myself a Gibson Les Paul inspired kit. Specifically I went for the Les Paul shaped guitar with Spalted Maple top, bolt-on neck and all black hardware. The exact model which I purchased can be found here.
Now that I had decided on the guitar, the next big question I had to ask myself was how was I actually going to finish this thing! After a lot of Google searching, I finally stumbled upon the following image which instantly struck me as the right decision on how to finish the guitar, especially considering I had opted for a Spalted Maple top over a standard blank body. If mine turns out to look anything like the below I will be stoked! I am pretty happy with the overall figuring on the front of the guitar, I am hoping that once I start to add a bit of colour to the surface, the grain will really pop and bring out some nice patterns.
After an agonising few days waiting for the kit to be delivered, it finally arrived. I have taken the opportunity to snap a few quick pictures of guitar and associated hardware. From initial inspections the body itself looks to be of fairly decent quality, a few blemishes here and there, but nothing a quick sand wont remove.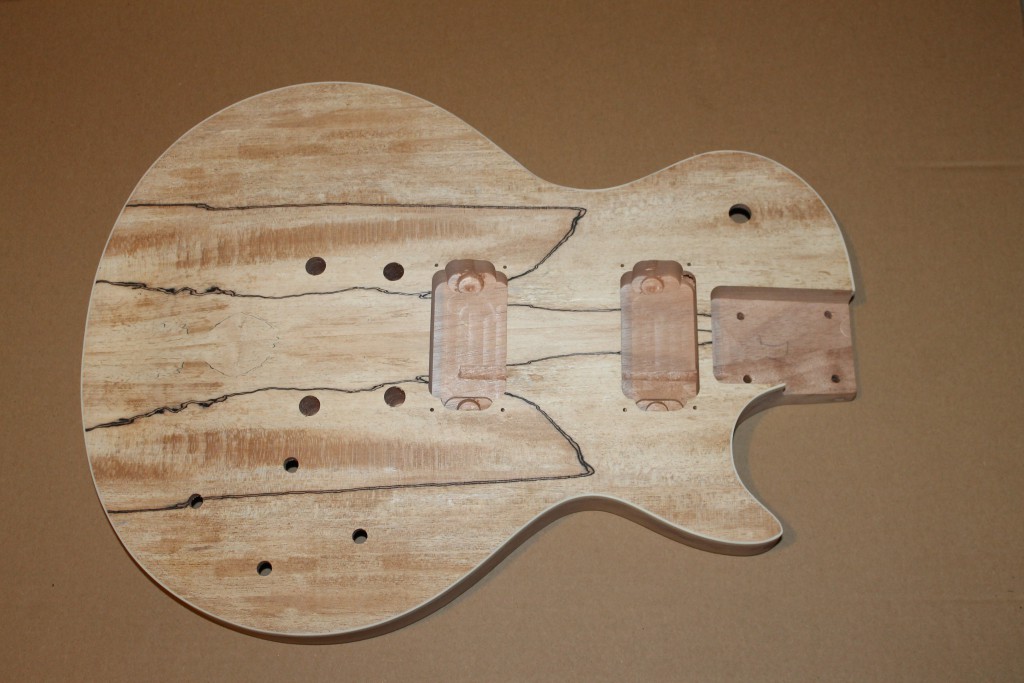 Body – Front (Spalted Maple)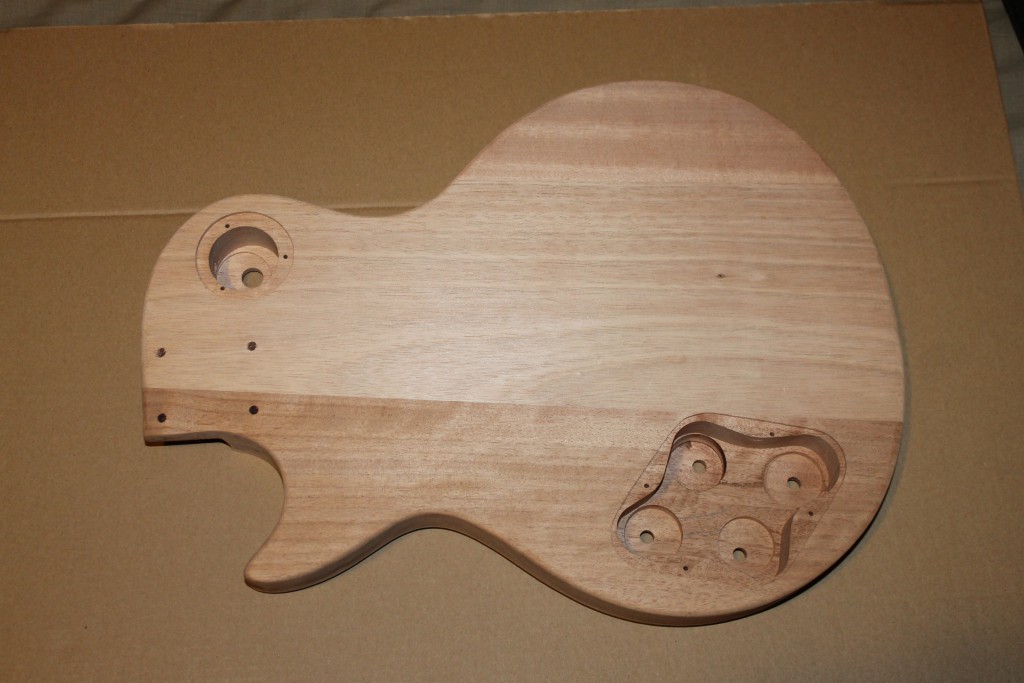 Body – Back (Mahogany)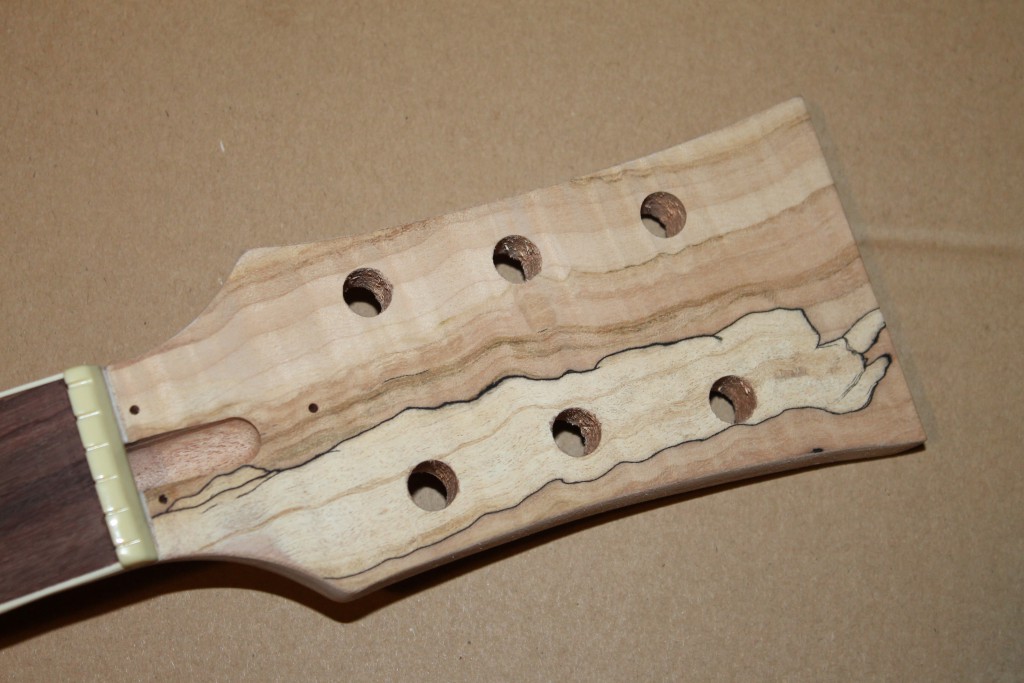 Headstock – Spalted Maple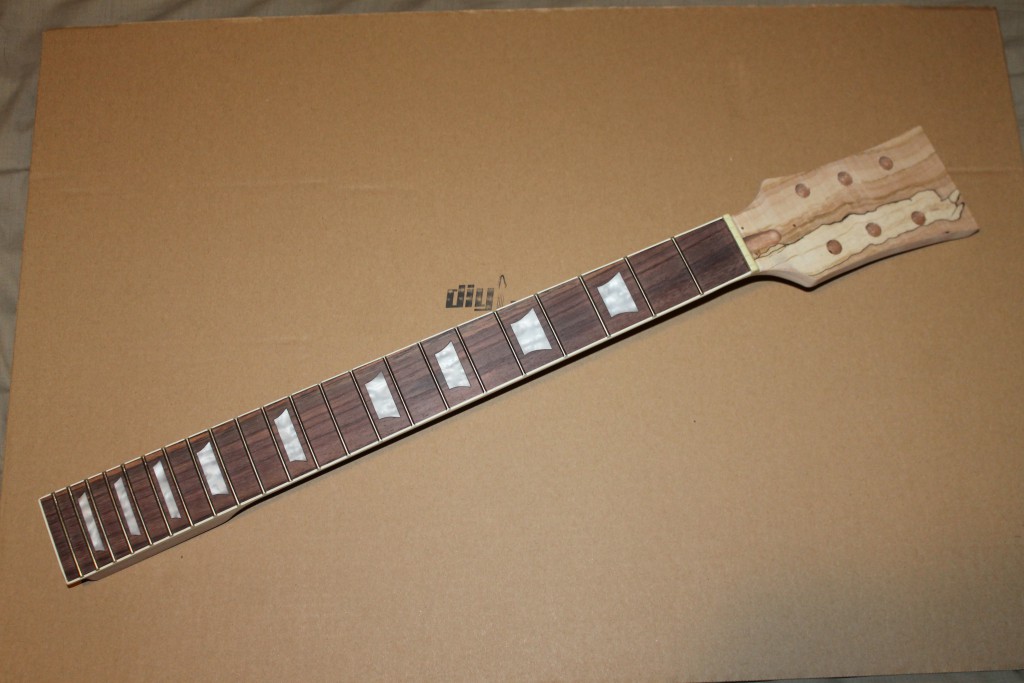 Neck – Rosewood Fretboard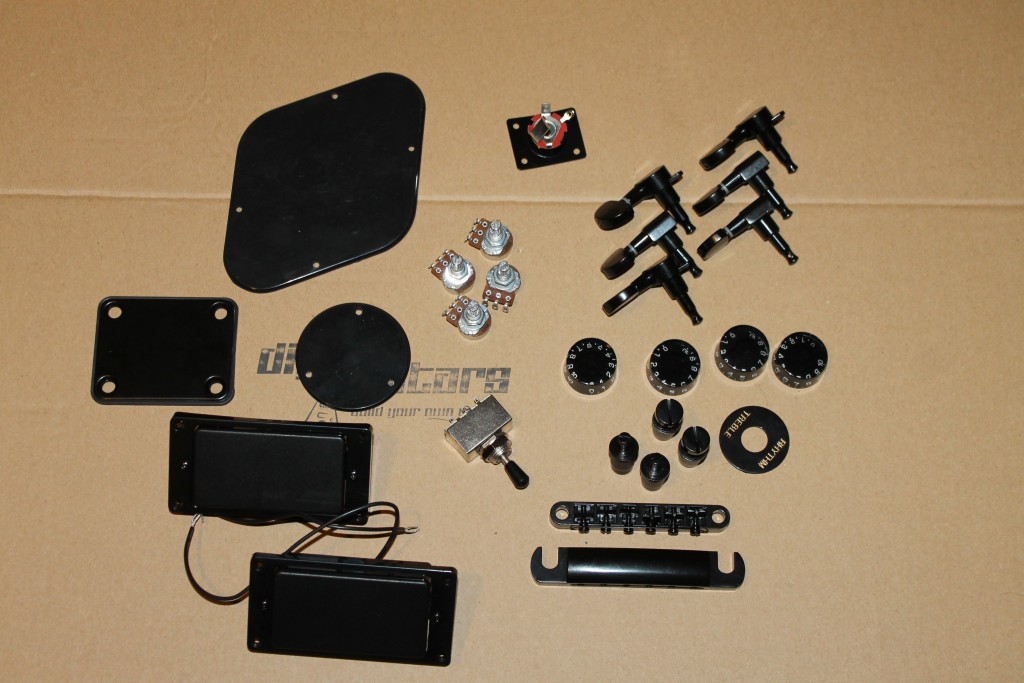 Hardware – All Black
That's all for now! Next step in the the process I will begin preparing the body to be finished.